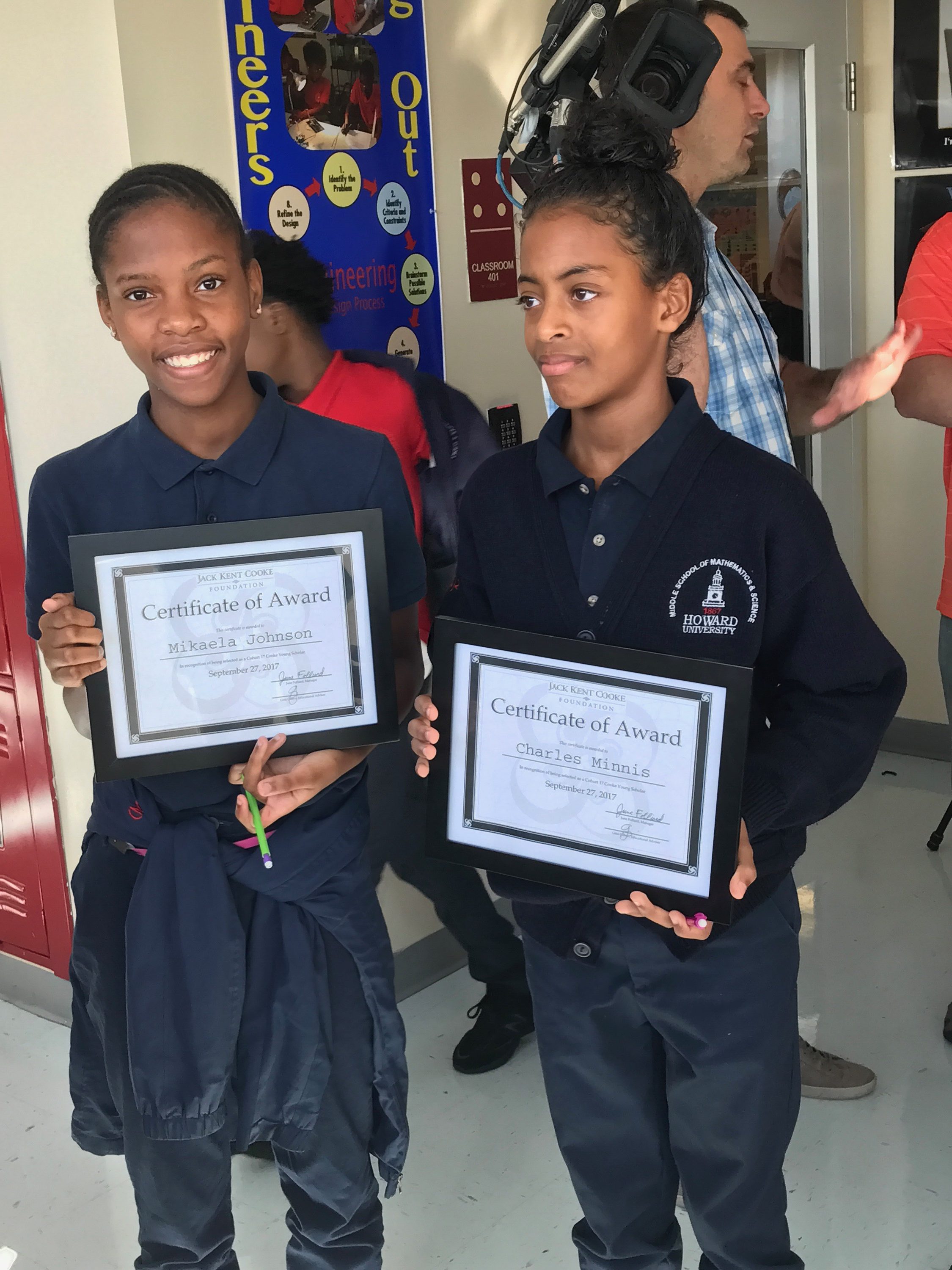 Charles Minnis and Mikaela Johnson
Charles Minnis and Mikaela Johnson are our Jack Kent Cooke Young Scholars Program Recipients. Congratulations to you both and thank you for being the embodiment of the future of STEM!
Learn More Here
Howard University Middle School of Mathematics and Science was featured in the New York Times/Hechinger Report for our focus on personalized learning. 
Welcome to the New School Year!!
Join our Volunteer Network
Learn more about ways to help nurture our future STEM professionals.