(MS)2 Alumni! Join the network! Share your story! Complete the Alumni Registration Form to receive updates about the school, reconnect with former classmates, and be featured as our Alumni Spotlight. 
Alumni Spotlight
Najya A. Williams, 2012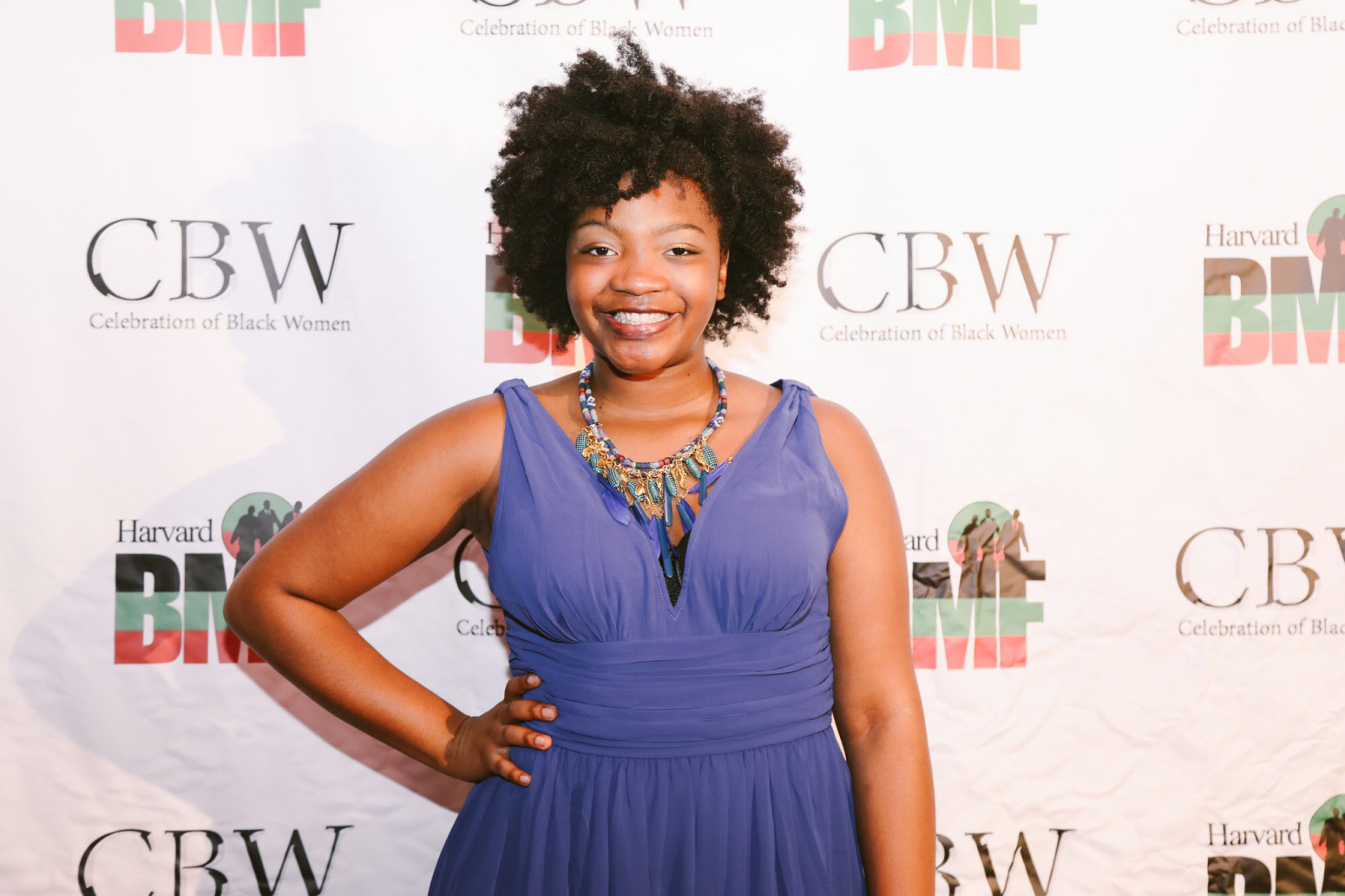 As a way to honor the graduates, The National Alliance for Public Charter Schools held a campaign to share stories from graduating students across the country about the importance of their public charter school education. Here is an excerpt from
Jayden
Mercedes, a graduating 8th grader at Howard University Middle School of Mathematics and Science:
Being a young, Black girl with dyslexia is no easy thing. Just writing this is difficult because some of the letters don't appear to be what they seem. Imagine having this problem throughout your life. It's the hardest thing I've ever had to deal with. I passed from year to year, but one year my mom kept me back anyway. At first, it felt like a curse, but then I realized it was a blessing. I had an extra year to get on grade level academically. I worked harder, smarter, and more focused than my peers. So much so, I am now ranked seventh in my entire graduating 8th grade class…Howard University Middle School has helped me a lot…This [public] charter school really has made a difference in my life!
Read more of
Jayden
's story 
here.
MS2 Alumna Reflection
I remember it like it was yesterday. My mother and I walked up to the front entrance of the Howard University Middle School of Mathematics and Science, mentally preparing ourselves for my first day of middle school. I had no idea how my life would change in the two years I spent on Howard's campus. 
During my middle school experience, I kept my nose shoved deeply in my studies, and the middle school made sure that I didn't feel an ounce of boredom. Growing up, I was always the student who caught on the quickest, and in turn, the student who became bored long before recess arrived. However, MS2 gave me my first dose of challenge, and once the reignited my curiosity, the sky became the real limit. I had the opportunity to do a lot of amazing things while there, including taking pre-college level mathematics, learning how to write code and make my own smartphone apps, and conducting research with two Howard professors on the cleanliness of the Anacostia and Potomac Rivers. I never dreamed of participating in those moments, but it became my reality in my time at MS2. One of my most memorable moments occurred during our weekly Math Counts club meeting, a space for exceptional mathematics students to challenge themselves and compete nationally against other talented students. We were all seated and working diligently on our math problem packet when Ms. Cicely Tyson, in all of her beautiful glory, came into the room wearing an all black leather ensemble. I couldn't believe my eyes, and in that second, I'm sure that I pinched myself to make sure that I wasn't dreaming. Ms.Tyson could not stay long, but I had the opportunity to ask her a question that impacted my life in a lot of ways: "If you had to give an aspiring actress one piece of advice, what would it be?" At that time, I had convinced myself that I was the next Akeelah and the Bee, amongst other titles, so I was knee deep in performing arts enrichment programs. Pausing a moment to gather her thoughts, the room became quiet as she stared me deep in the eyes and said: "Learn all you can about the business." As obvious as that piece of advice was, it makes the world of sense, even now as a college student… 
To read more of Najya's reflection, click HERE.
Tony Donaldson, Jr., 2011
Tony Donaldson, Jr. is a native Washingtonian, HUMS2 Alumni, community activist, and theatre artist. He attended Howard University Middle School of Mathematics and Science (MS)2, and graduated with honors in 2011. It was there that he learned and understood the importance of Science, Technology, Engineering and Mathematics (STEM) Education, as he was exposed to a rigorous academic program, and was recognized as the 2009 DC Young Scientist of the Year for his invention of the "Swiffer Shoe". Tony went on to audition and enroll into the Duke Ellington School of the Arts, Washington, DC's pre-professional training ground for young artists. It was there that he was able to train with young people who also shared a passion for the arts, and grow his knowledge in skills with a concentration in Theatre.
Ellington not only grew Tony's interest in the arts, but also his interest in the Political Process. Because the level of training at Ellington teaches students that art is a political action and social responsibility, Tony was inspired to explore how art is relevant and influenced by the community that surrounded him, leading him to be able to gain internship opportunities at the John A. Wilson Building. He has also worked with Councilmember Jim Graham (D-Ward 1) and his successor, Councilmember Brianne Nadeau (D – Ward 1). As a result Tony Later, interned for Mayor's Office on Latino Affairs. Tony currently serves as a Chief Administrator for My Brother's Keeper DC. An initiative led by DC Mayor Muriel Bowser, to close the achievement gap by empowering men and boys of color. Recently elected to the DC Young Democrats Executive Committee.
As an HUMS2 Alumni Tony's philosophy in life has always been: Get educated, get involved, get focused, then get change. He has held strong to the belief that education is the basic fundamental building block to training young people to be effective global citizens and agents of change. He encourages young people to use modern day tools and technologies to stay informed with what's going on in their community (locally, nationally, and internationally) and be strong advocates for social justice. .
In 2016, Tony ran for the DC State Board of Education (At-Large), as the youngest and only African-American candidate. While he did not win the election, in his first political campaign, Tony managed to gain nearly 50,000 votes. Tony serves faithfully in ministry at his church, The Ark of Safety Christian Church (Upper Marlboro, MD), where he works diligently with the media and youth ministries and has had the opportunity to write and produce several original theatrical works. He is also credited for creating and hosting DC's first fully teen produced internet radio program, Xtreme Teen Radio with TJ & Friends with WLVS Radio, which ran from Jan. 2013 – April 2015. He has gone on to study Political Science at Howard University and the University of the District of Columbia, and will graduate and receive his Bachelor's Degree in 2019.