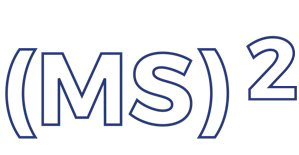 Enrollment For 2017-2018 School Year
We are excited to begin the enrollment process for the 2017-2018 School Year!
There are two main steps to complete the enrollment of the student at the Howard University Middle School of Mathematics and Science. The first step is to print, complete, and submit paper forms and provide required documentation to the school by Monday, May 1. The second step is to schedule your family interview and complete the accompanying online forms. If you need assistance to complete the online forms, you can do this by setting up an appointment with Ms. Davis when you return the paper forms.
Step 1- Paper Forms and Document Guidance
To confirm the registration of your child at (MS)2 please print, complete, and submit the Enrollment Packet, and provide the required documentation to the school by Monday, May 1. Please contact Ms. Davis at (202) 865-0282 or via email at theresa.davis@hu-ms2.org if you have any questions.
My School DC Enrollment Form English and Spanish

Home Language Survey

DC Residency Verification Form & Supporting Documents

Proof of Legal Guardian's Identity (Any state issued Photograph ID).

Copy of the student's Birth Certificate.

Student's most recent report card.

IEP (Individualized Education Program) or 504 Plan (if applicable)

Health Forms*
Step 2- Family Interview & Online Forms
Once you have submitted the required paper forms, you will have the opportunity to schedule a family interview. You will also gain access to several online forms that must be completed prior to your interview date.
Information about our Mandatory Summer Bridge program for all incoming students will be shared upon completion of both steps of the Enrollment process.
Health Forms*
Please find below the official health related forms. The forms have to be printed and filled out by the student's physician unless mentioned otherwise. The forms will also need the signature of the parent or legal guardian as per the instructions on each form. All of the forms have to be completed and submitted to the school by Friday, August 11. Every student should have an updated health (which includes immunization records) and dental exam to begin the school year. If your child needs medications at the school please make sure to complete the Medication Authorization Form. (On the first day of school please provide the school with an unopened prescription.)
1. District of Columbia Universal Health Certificate. This form has to be completed by the student's physician- click here
2.
District of Columbia Oral Health Assessment Form. This form has to be completed by the student's dentist-
click here
Failure to submit any of the required documents included in this checklist by the listed due date will result in your child's place at (MS)2 being forfeited and offered to the next student on our waiting list. The submission of any fraudulent information or the withholding of information can result in the revocation of this offer of enrollment and expulsion.
Monday: 7:30am – 4:30pm
Tuesday: 7:30am- 6:00pm
Wednesday: 7:30am – 4:30pm
Thursday: 7:30am-6:00pm
Friday: 7:30am- 4:30pm