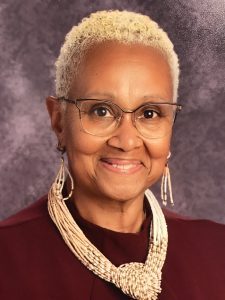 Welcome to the Howard University Middle School of Mathematics and Science!
Howard University is celebrating 151 years of eliminating the inequities related to race, color, social, economic and political circumstances. As a change agent in our society and community, Howard University continues to be at the forefront by hosting the only public charter middle school on the campus of an HBCU. The founders of (MS)2 and Howard University had the foresight to understand that the creation of a pipeline for students to pursue careers in science, technology, engineering and mathematics, begins in middle school. We saw the realization of the vision with the first Howard University who completed middle school at (MS)2. This is evidence that our mission and vision is still relevant to our community and our work must continue.
We have recommitted to the mission and vision of our school and to the success of all our students. If (MS)2 teachers say they taught in their classroom, that means that their students have learned it. (MS)2 is a place where asking the right questions is more important than providing the right answers. Every stakeholder at (MS)2 must agree that we will do whatever it takes to ensure that every young person that enters our school is given every opportunity to succeed at high levels. We realize that the work we do is not easy however, we are committed to being the best possible educators and supporters of our students and we will continue to learn from our missteps and get better at what we do each day.
(MS)2 has experienced many successes in the past however those did not come because we were complacent. They came about because we implemented research-based programs; we worked towards the common goal of student success. Our partnership with Howard University provides our staff and students with a unique opportunity to participate in research, collaborate with Howard faculty and students, and utilize the university facilities to supplement our curriculum.
Extraordinary means remarkable, noteworthy, beyond what is usual. At (MS)2 our students "Choose the Extraordinary!"