GIVING TUESDAY
Make a contribution to our student's education TODAY!
Choose the extraordinary by supporting the Howard University Middle School as we provide avenues for success to students from all wards in Washington DC through relationship building, rigorous academics using personalized learning strategies. We need your help to provide technology access to students who otherwise would not have it and to support our teachers as they help our students grow academically, socially and emotionally.
" My school gives me the technology I need to get my work done."
– Safiya Brown (8th Grade)
"My teachers push me to success."
– Makiyah Sheffield (8th Grade)
"My school is a place where I develop lasting friendships."
– Shadeana Dean (8th Grade)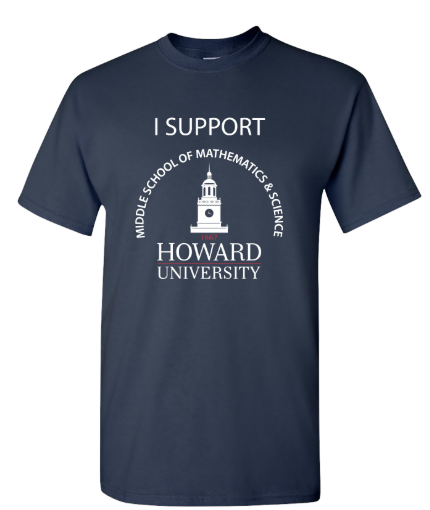 The first 100 people to make a $15 plus donation will receive a, "I Support Howard University Middle School of Mathematics & Science" t-shirt!
Encourage your family and friends to donate $5 or more today!